Discover the beauty of Prague
Ever wonder what it would be like to step right into a fairytale? Prague's stunning riverside location is enhanced by graceful bridges and a magnificent skyline that will leave you speechless. Stroll along the cobblestoned streets and immerse yourself in this medieval city.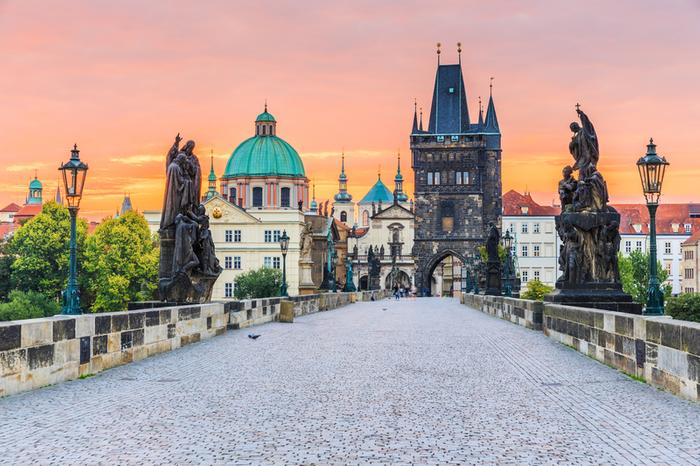 Prague
Ever wonder what it would be like to step right into a fairytale? Prague's stunning riverside location is enhanced by graceful bridges and a magnificent skyline that will leave you speechless. Stroll along the cobblestoned streets and immerse yourself in this medieval city.
Take a self-guided tour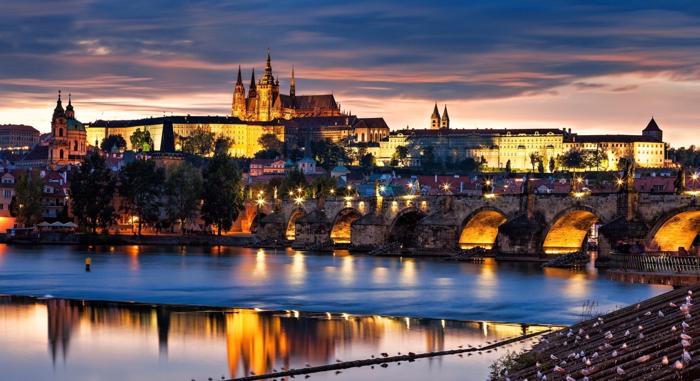 Prague Royal Route
Start exploring right now: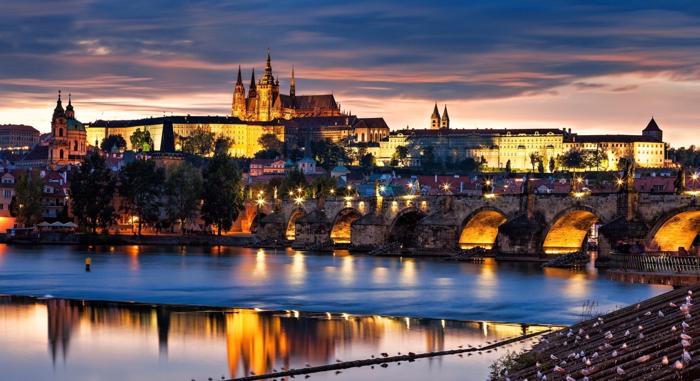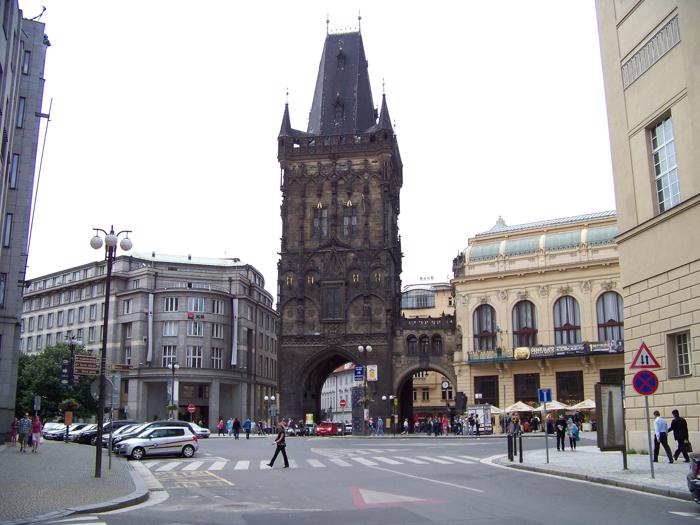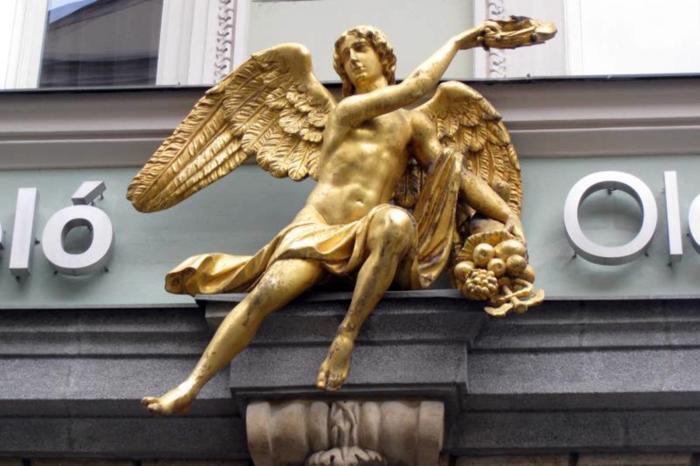 Prague Royal Route
The Royal Route is the most popular traditional walking tour in Prague. It leads through exciting places throughout the Old Town, across Charles Bridge, finally ending at Prague Castle on its steps of medieval coronation processions. An experienced local tour guide named Dana Kratochvílová will tell you interesting stories about the sites included on this journey. The tour takes about 2 to 3 hours.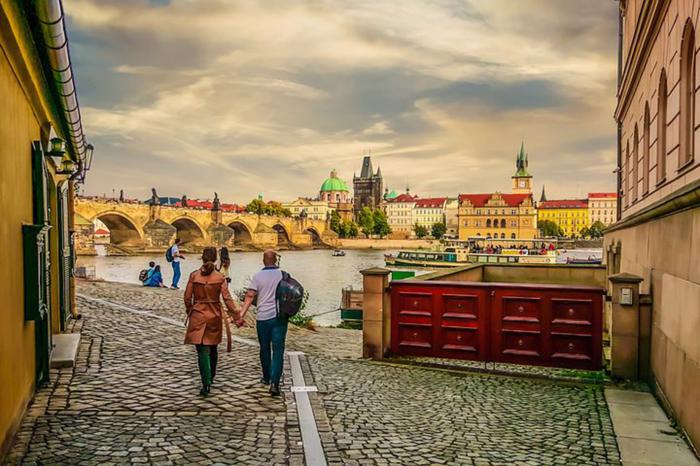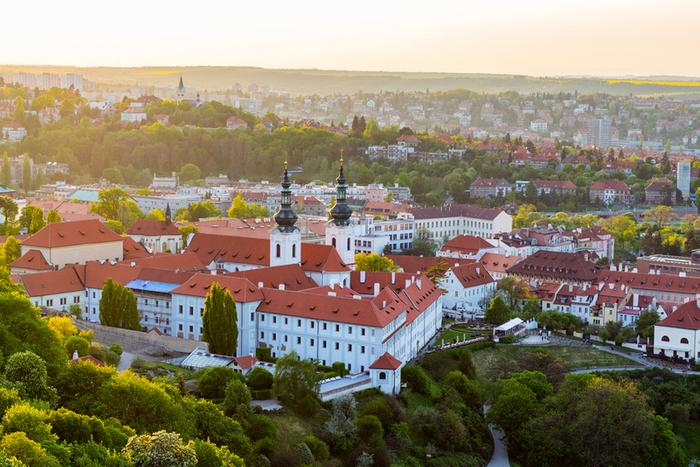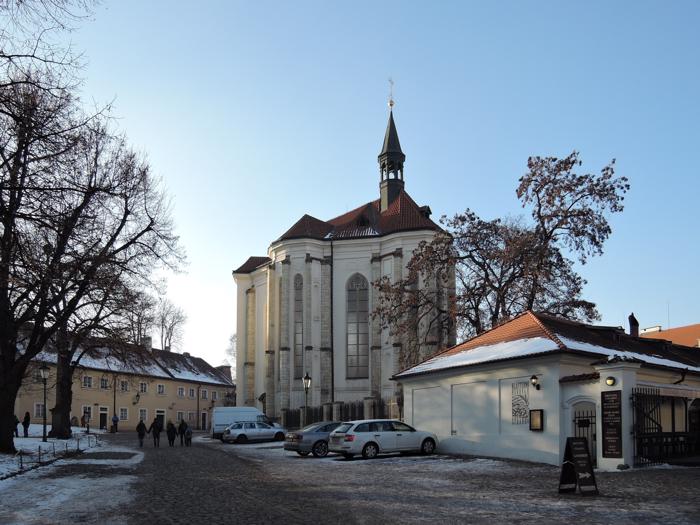 Prague Highlights in Half-Day
Prague Half-Day Tour consists of the main Prague tourist attractions and sights that you should definitely see on your visit to this magical city and have only limited time to spend. This tour covers it all in a simple way. The New Town, Old Town, Charles Bridge, Lesser Quatre and Prague Castle district. All the top sights are possible to see within 3 to 4 hours depending on your speed and how much time you spent at each location.This tour is a combination of the Royal Route in reverse direction and Prague in One Day. Best of the two have been put together to provide you with the nic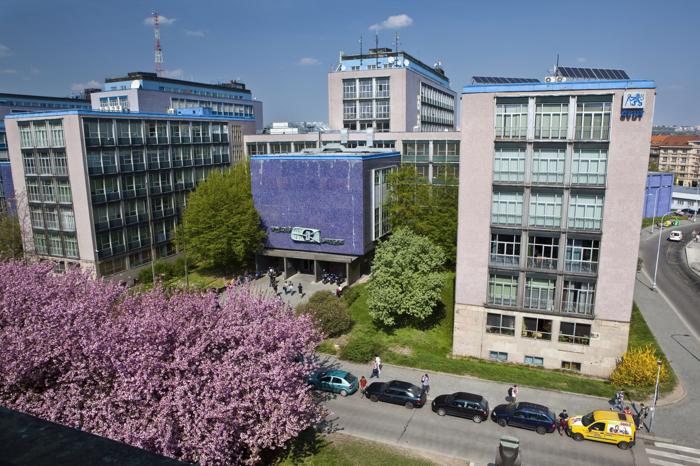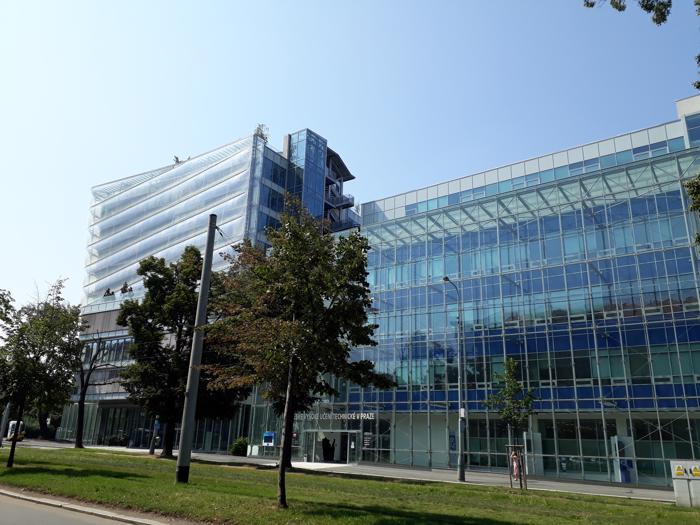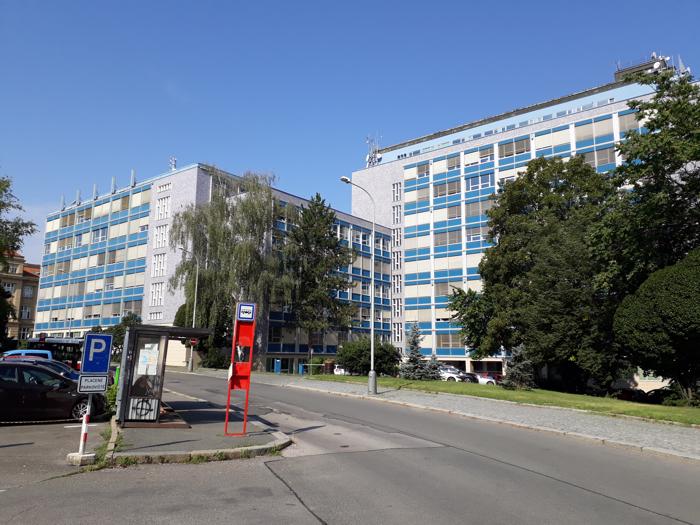 Dejvice Campus
On this walk, we will look at Prague's most famous academic district - the Dejvice Campus. In addition to the faculties under the Czech Technical University in Prague, the Catholic Theological Faculty of Charles University and the University of Chemical Technology are also located here. We can also find here the National Technical Library, the Institute of Organic Chemistry and Biochemistry of the Czech Academy of Sciences, accommodation dormitories and other facilities that students need for their daily lives. We start the tour at the Dejvická metro station. To get out of the metro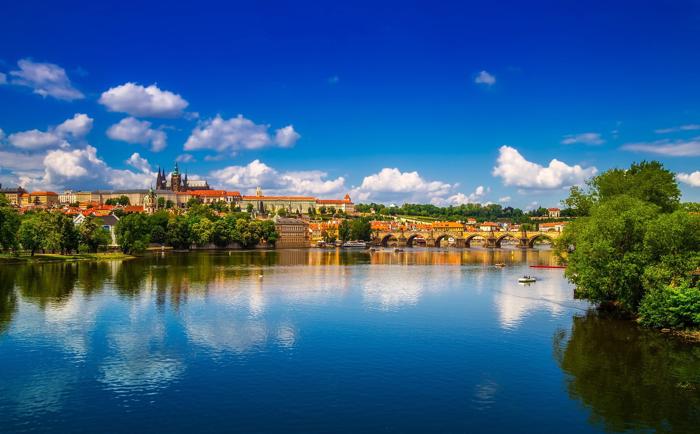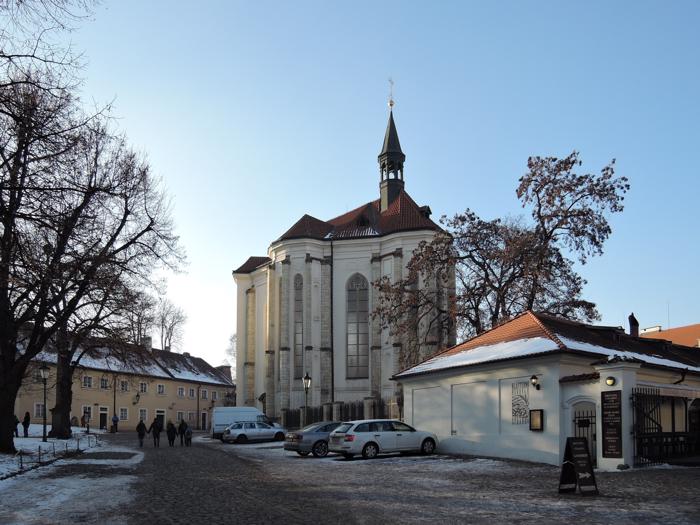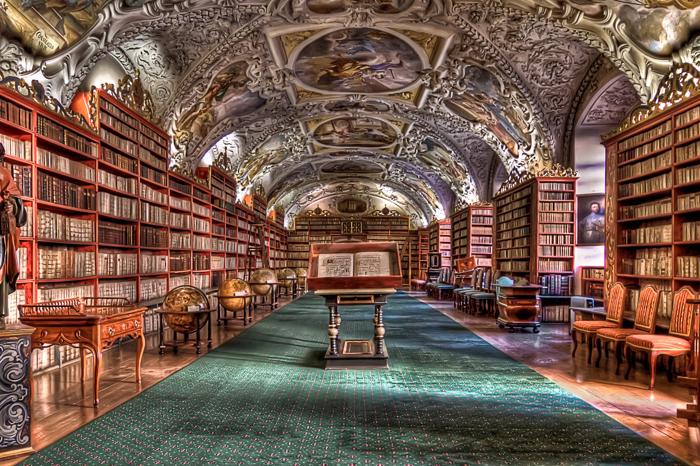 Prague Highlights In One Day
Prague is a magical city and all of its main tourist sights are located in the historical centre which is part of the UNESCO heritage list. Over 6 million people annually visit the town to get the feeling of this inexpressible place and its spirit. Prague is full of history and mystery which is condensed into a small area. The city beauty impresses everyone. We will explore the most famous places such as the Prague Castle, Charles Bridge or Jewish Quatre. See the Astronomical Clock in the Old Town as well as several stunning views. This 5 km tour covers all the highlights and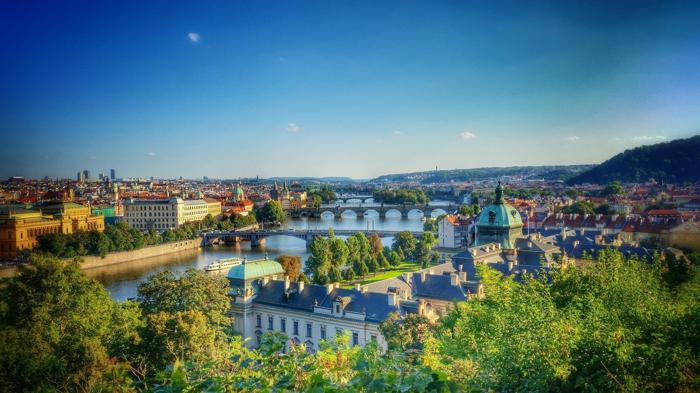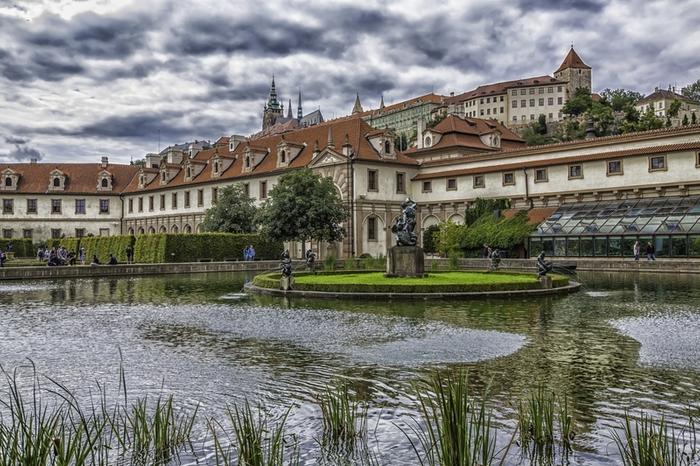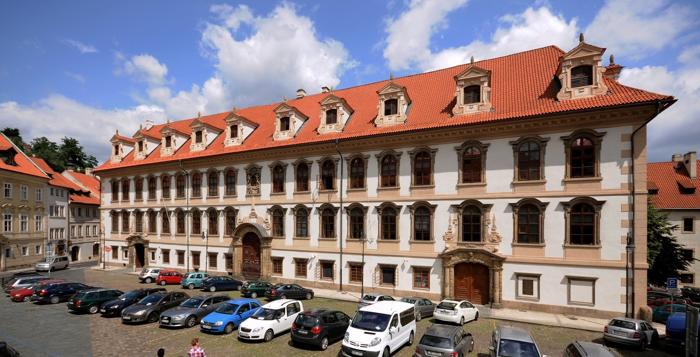 Prague Highlights In Two Days - Left Bank
This tour focuses on the left side of the river where is located the majestic Prague Castle. Our walk starts just below it in the Lesser Town and guides you around palaces and gardens that are spread all over this part of the city. Then we take the funicular up the Petrin Hill and walk via the wonderful park with astonishing views of the city. Possible break at Strahov monastery and their brewery to recharge and then finally we visit the Prague Castle in the end. Tour is around 4 km long and takes about 3 to 4 hours to complete.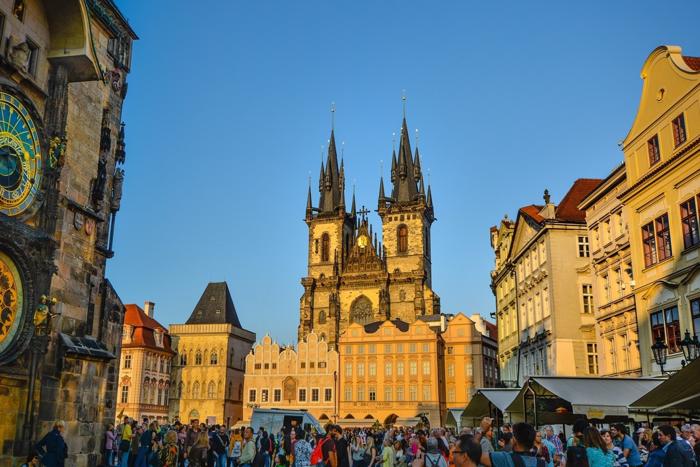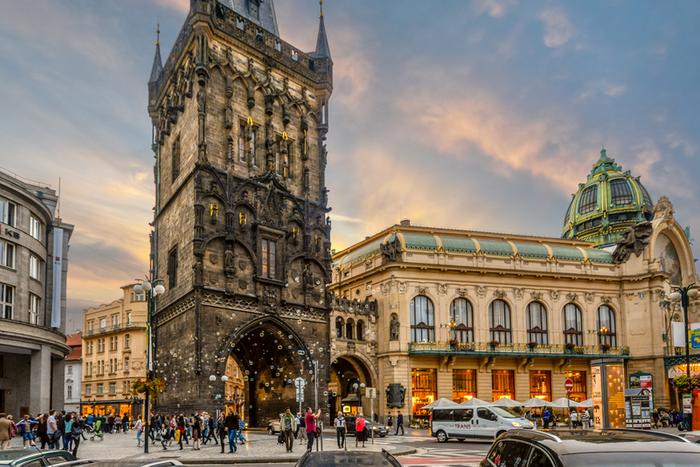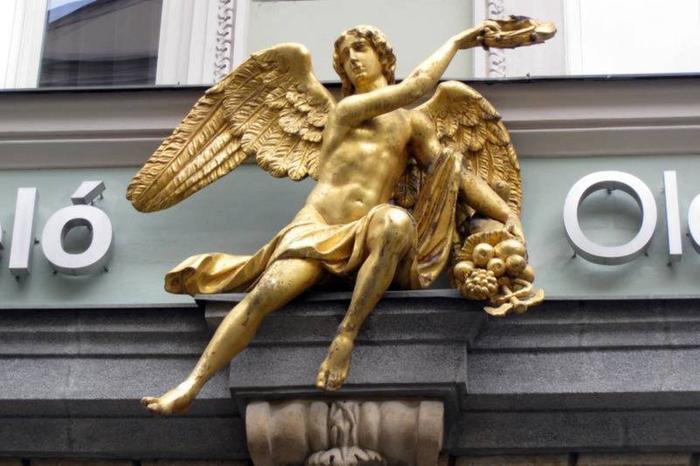 Prague Highlights In Two Days - Right Bank
This tour reveals all the must-see attractions that everybody should see during their visit to Prague. The first day focuses mainly on the right side of the river where is located the historically packed Old Town with Jewish Quarter. The Right Bank tour was designed as the best possible route that would satisfy any traveller and give you a full overview of the city. We will visit the main sights such as the Old Town with the Astronomical Clock, Powder Tower, cross the Charles Bridge but also discover the less known areas and hidden passages along the way. In an undemanding wa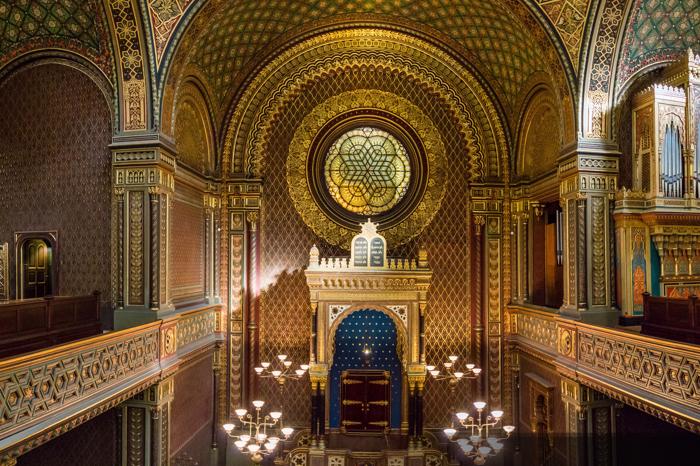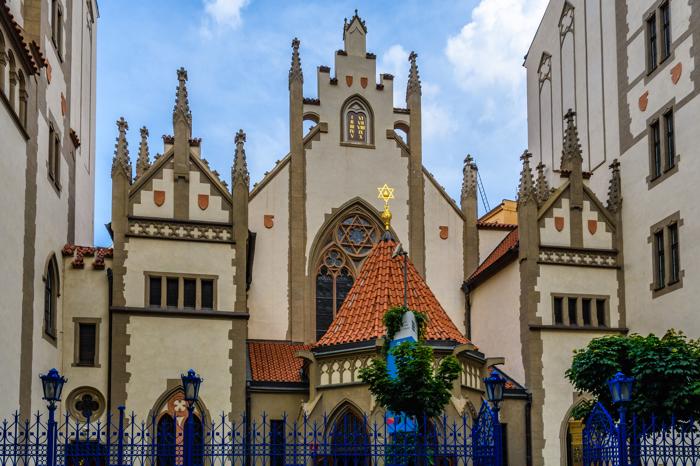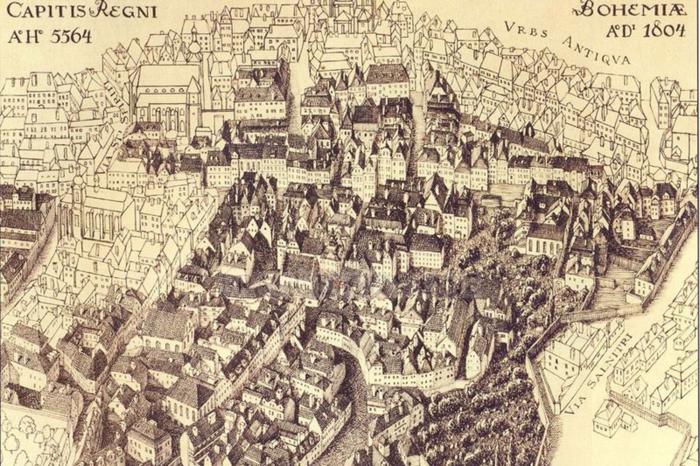 Jewish Quarter
Discover Prague's thriving Jewish history.Between the bustling Old Town Square and the gentle waves of the Vltava river, you'll find a stretch of land renowned for its Jewish history. This area, composed entirely of tiny streets and small squares, was known as the neighbourhood of the poor. Can you imagine that? At the beginning of the 20th century, everything changed. Most of the local buildings were replaced by modern houses, but the mystery of the old Jewish Quarter is still present and reminds us daily of the city's Jewish past.SmartGuide tour tips: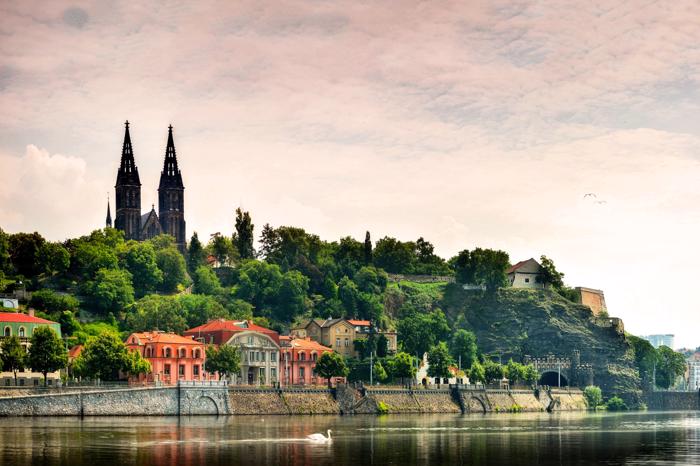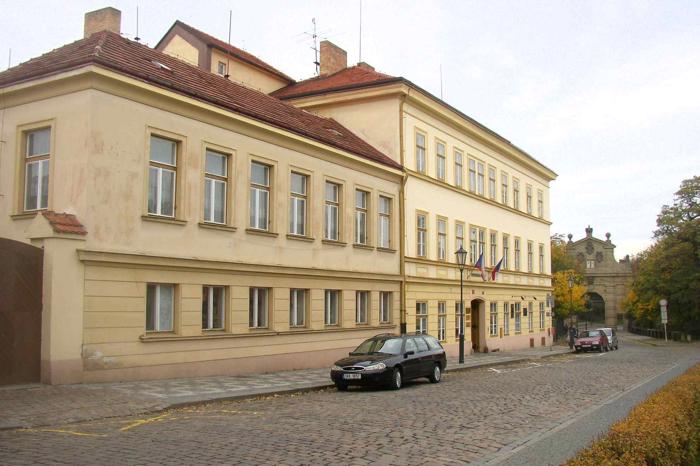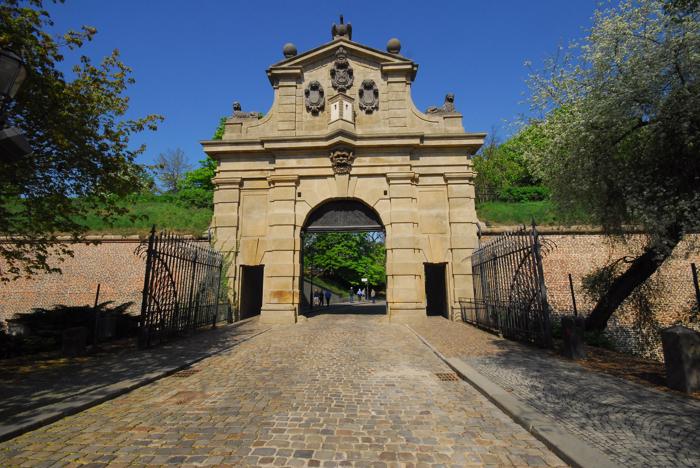 Vyšehrad
Vyšehrad walk will take you around the second castle of Prague - Vysehrad and the suburbs of New Town located on the opposite side of the river from Prague Castle. The path will lead you to legend-wreathed Vyšehrad, Vyšehrad ramparts to its cemetery with the Slavín mausoleum, Baroque ramparts, and wonderful views of the Old and New Town. At the foot of Vyšehrad, you'll discover the beauty of Czech architectural Cubism immortalised in the crystalline forms of the Kovařovic Villa. From there leads a very popular stroll along a promenade at the riverfront where you will dec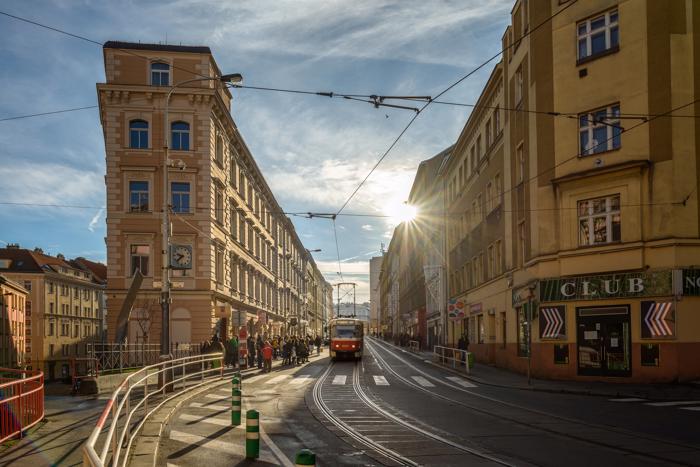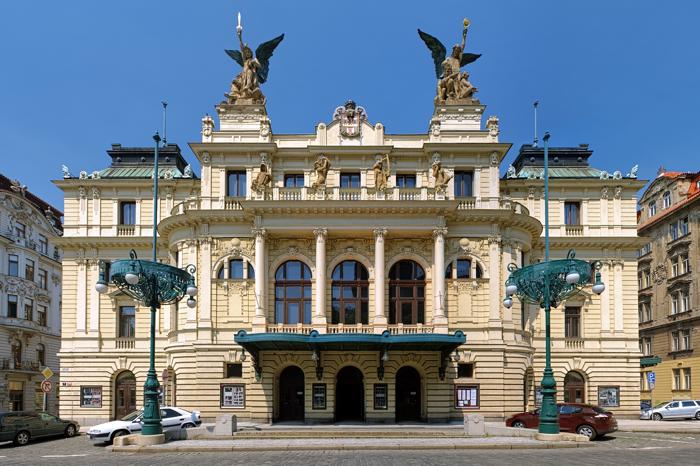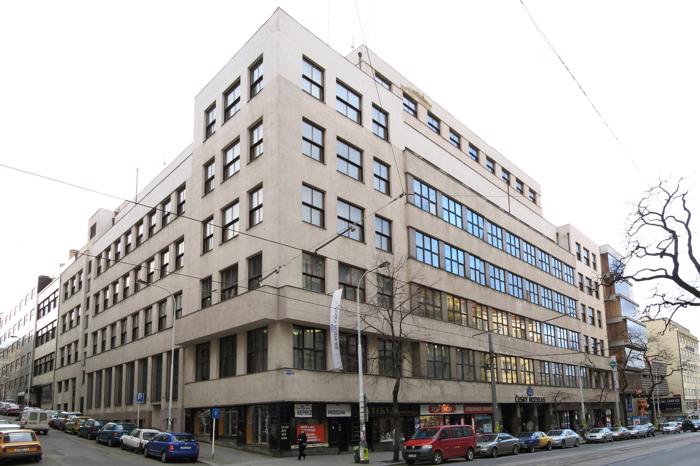 From Vinohrady to Žižkov and Back Again
Searching for Bohemian PragueŽižkov is one of the most iconic Prague neighbourhoods outside of the historical centre. In the past, its mostly working-class population, lively pubs and cabarets, and hilly terrain under Vítkov Hill together cast an irresistible spell under which many an aspiring artist fell. Žižkov was home to two famous Jaroslavs – Hašek, author of the world-famous humorous novel The Fateful Adventures of the Good Soldier Švejk During the World War, and Seifert, a poet who is the sole Czech Nobel laureate for literature. Today Zižkov is undergoing rapid chang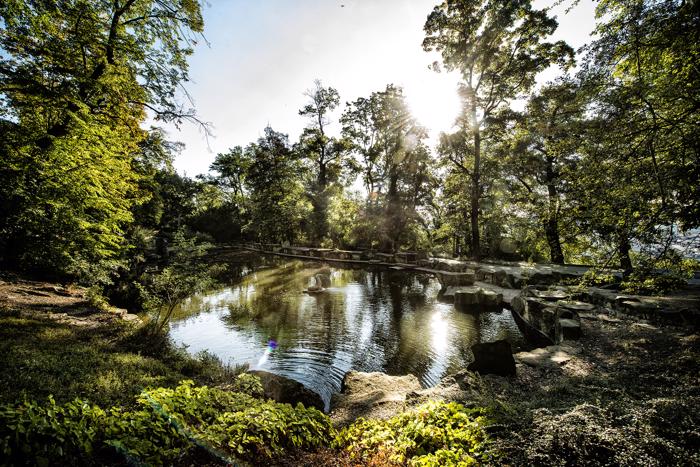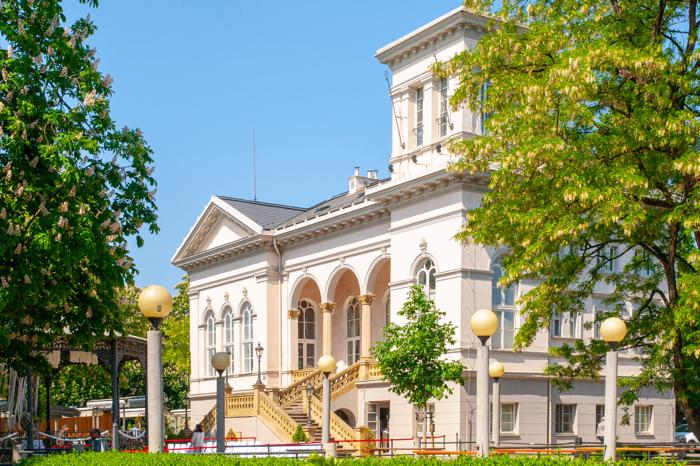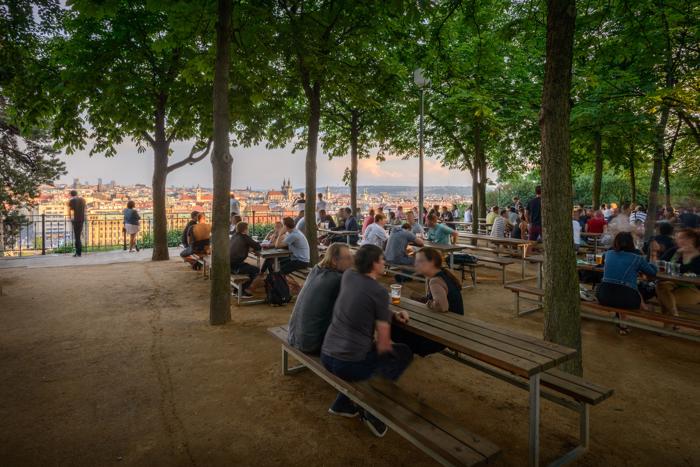 Under Green Arches
The Mutable Charm of Prague's Parks and GardensThis longer route is ideal for lovers of romantic landscapes. It will take you through a seemingly endless series of parks and gardens with magical views of the city, while avoiding areas with lots of tourists. This gently hilly route leads you along the left bank of the Vltava from north to south; be sure to wear shoes that accommodate different surfaces, including a dirt path. Beginning in Holešovice, it ascends to Letná, continues along the river to Prague Castle, through Petřín Park to the very edge of the Lesser Town, to finally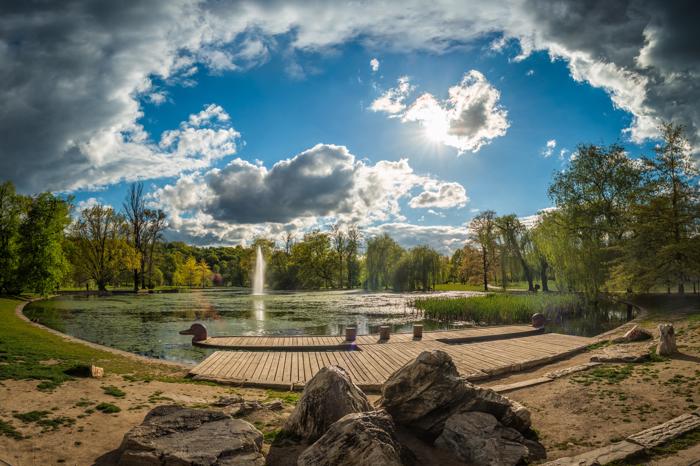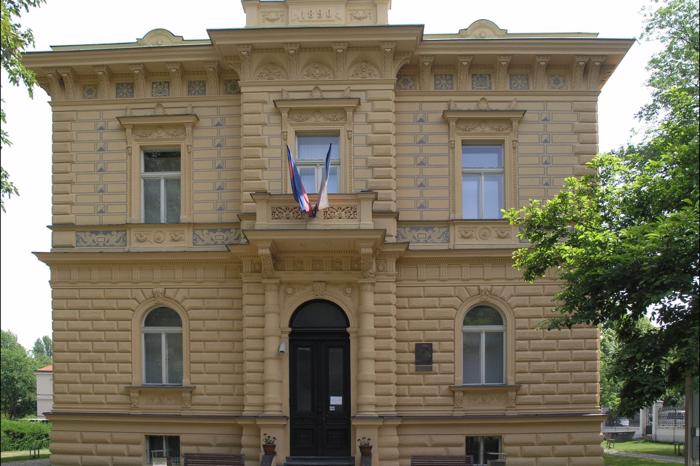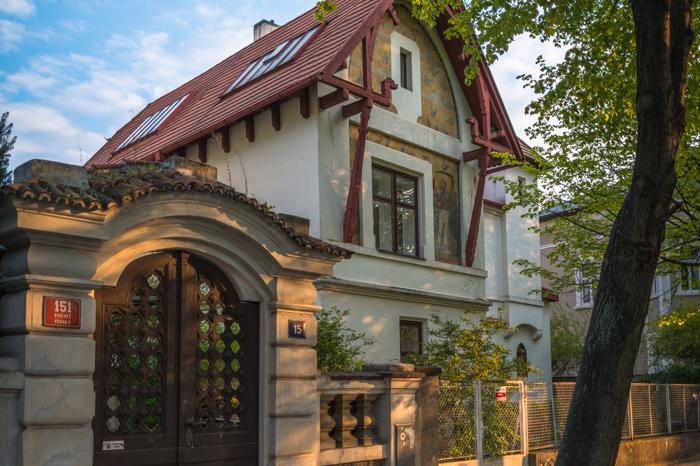 From Bubeneč to Troja
An Idyllic Tree-Lined Stroll Among VillasA romantic walk that takes you from the immediate vicinity of Prague Castle to the Bubeneč district, a charming, peaceful neighbourhood full of stylish villas and manicured gardens that are today home to embassies and diplomatic residences. You'll find ornate Art Nouveau villas with folklore motifs, grandiose Neo-Baroque and Neo-Renaissance mansions, as well as the lovely Governor's Summer Palace overlooking Stromovka Park, the oldest and most extensive park in Prague. In the park, you can stroll past ponds or take a break under cent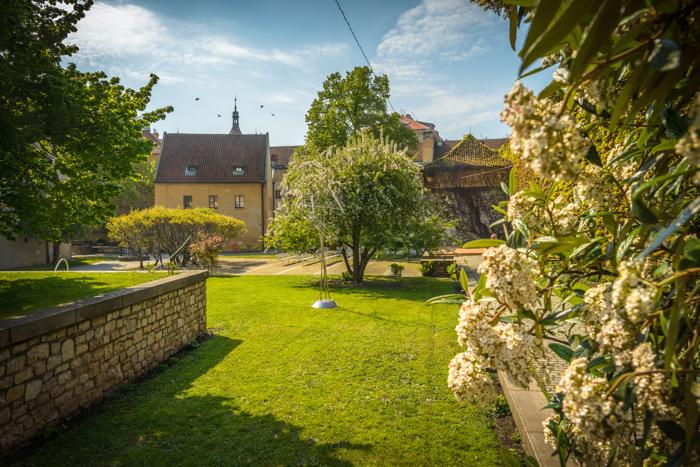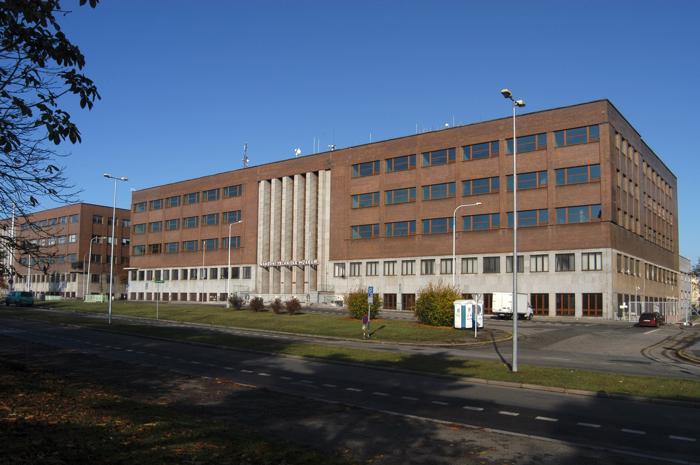 From Holešovice to Old Town
Head Back in Time to a Secret GardenThe walk creates both a literal and imaginary bridge between two worlds that, while different, still have much in common. It connects two very different Prague districts and two iconic buildings of Prague's National Gallery: the Functionalist Trade Fair Palace (Veletržní palác), with the modern art collection, and the ancient Convent of St. Agnes of Bohemia, in which the medieval art collection is displayed. From Holešovice, your route takes you through Letná Park to the Metronome, a modern dominant of the left bank of the Vltava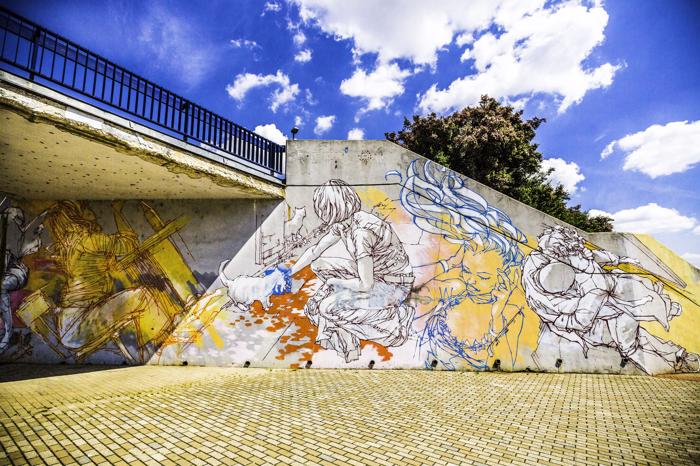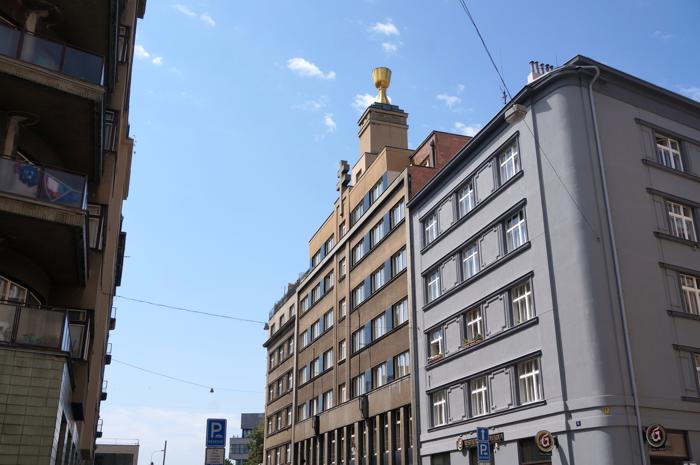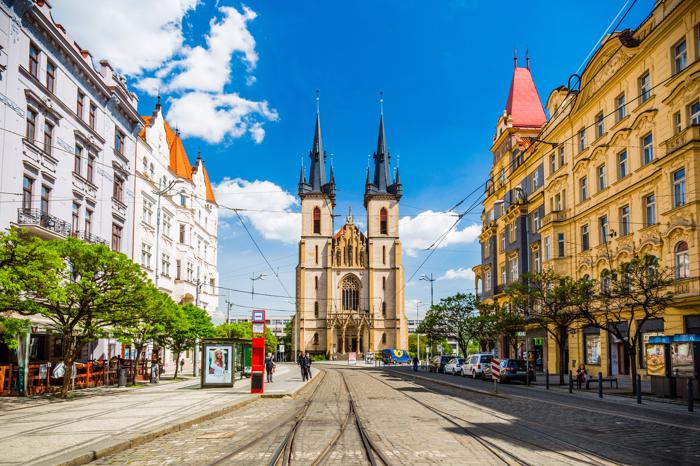 Holešovice
A District Reborn: From Graffiti to IndustrialThis route is ideal for those who'd rather be enchanted by the raw charm of a modern city and the poetry of old industrial complexes. The walk takes you through one of the most exciting and rapidly developing Prague districts, where there's always something happening. Holešovice was a former centre of manufacturing and business, and some of its distinctive factory complexes from the early 20th century remain. The factories no longer serve their original purpose and have been modernized and renovated, finding new lives as apartme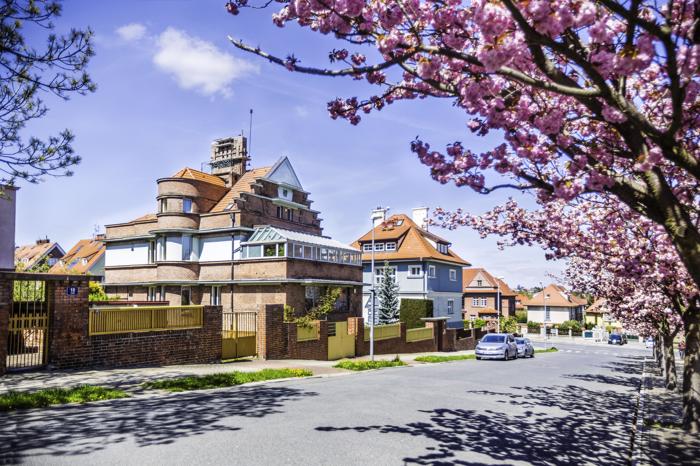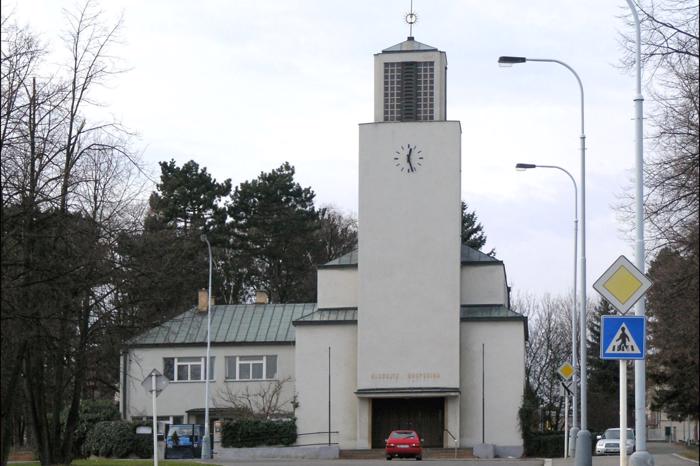 Střešovice and Dejvice
From Dreamy Villas to Socialist SkyscrapersAn extraordinary experience full of contrasts awaits you. Střešovice and Dejvice both feature some captivating architecture, especially if you're fond of imaginative 20th century buildings. Many artists settled in the Střešovice villa district. Painters and sculptors had their studios here, but even wealthy businessmen built their family homes here. The peaceful atmosphere of the leafy residential district can be felt to this day. Dejvice, on the other hand, is completely different. It was established in the capital of the new Czechoslovak s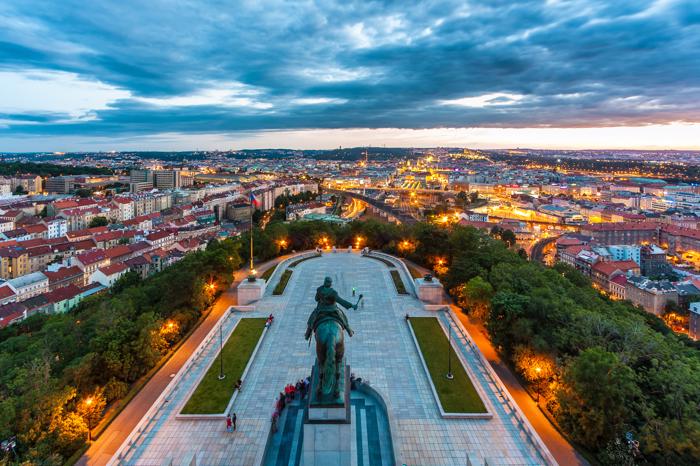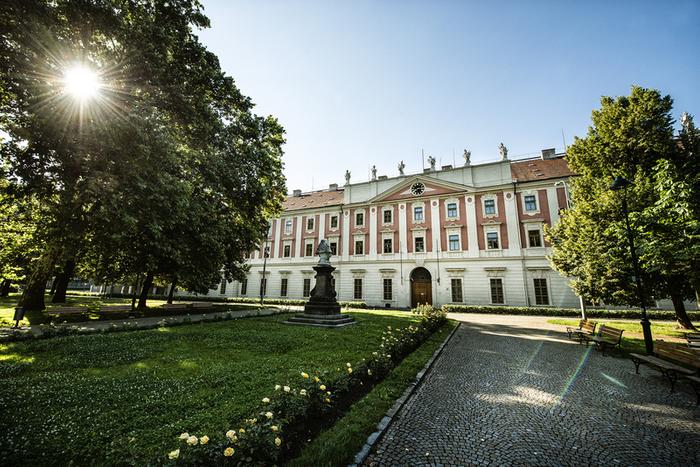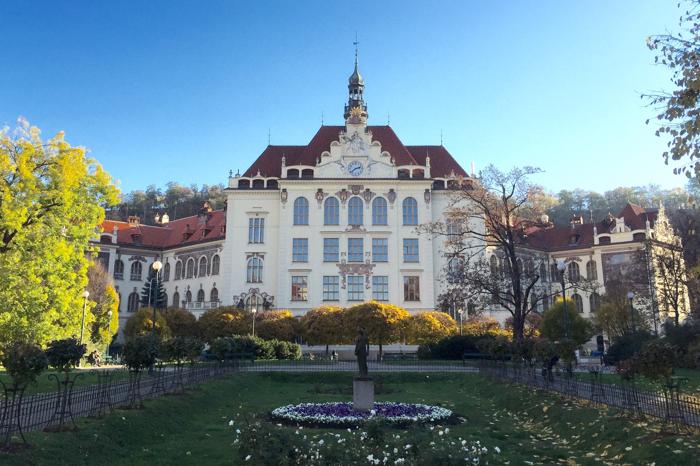 The Karlín Story
An excursion to Karlín is ideal for those who are happy to leave the fairy-tale charm of the historical centre behind and get to know a completely different, constantly changing face of Prague. The route is largely flat, with the exception of the climb to the Vítkov Memorial. At the end of the 20th century, Karlín was still a shabby industrial district of no particular interest to visitors. After the catastrophic floods of 2002, Karlín underwent a rebirth. In place of damaged buildings, new, ambitious, high-quality structures went up, bringing with them new life. Today, it's a fashionab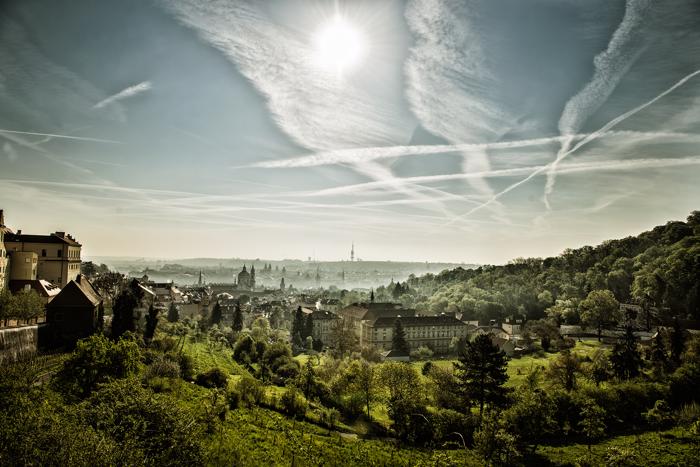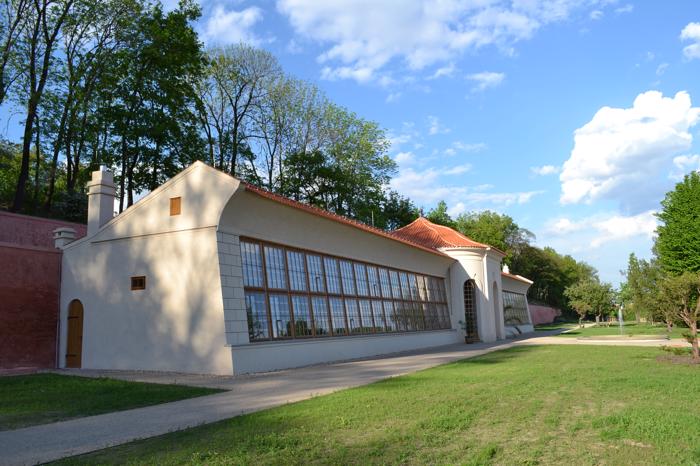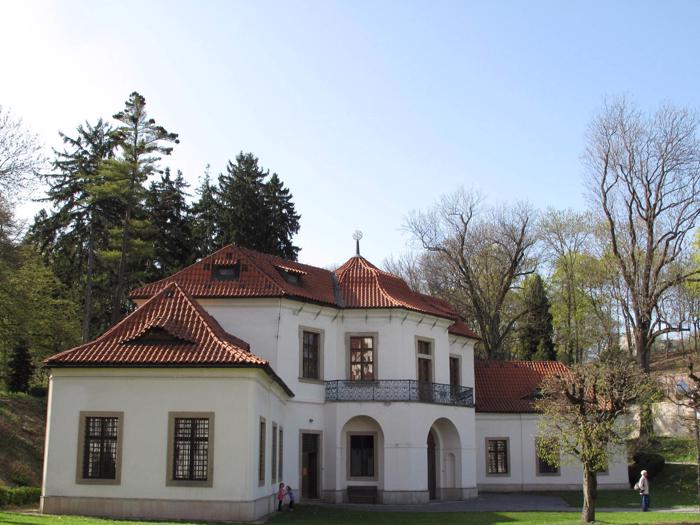 From Břevnov to Strahov
This walk is quite undemanding but offers a surprising variety of terrain and architecture. It's ideally suited for beer-loving history buffs, as it begins and ends at two monasteries where excellent beer has been brewed since time immemorial. From the Baroque Břevnov Monastery and its gardens, you'll walk through a tidy Communist-era housing estate to a charming village, around an old vineyard farmstead and on to Strahov Monastery with its famous library and picture gallery. Finally, you'll be rewarded with a stunning view of Prague's historical centre. This walk is a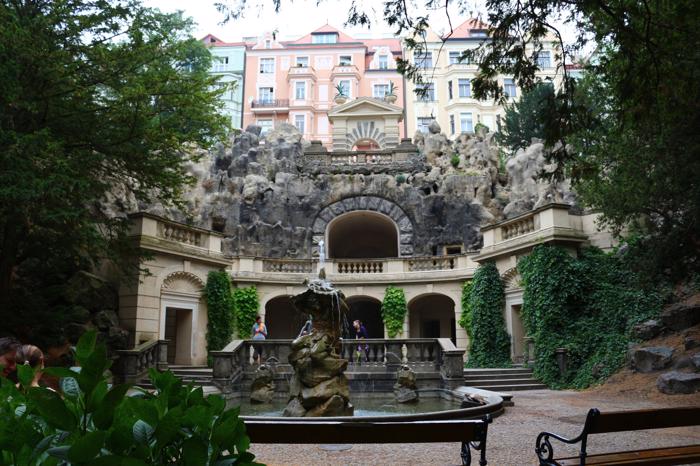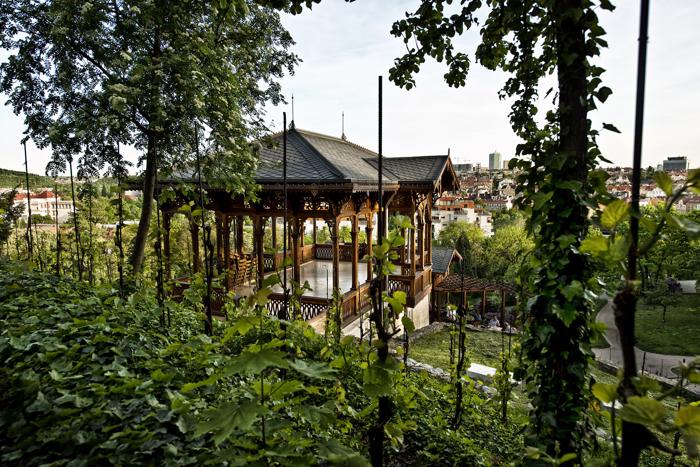 Vinohrady and Vršovice
"La Dolce Vita"This easy walk is ideal for aesthetes and those who enjoy the finer things in life. It leads through an elegant part of Prague located on hilly terrain east of the historical centre. Vinohrady got its name from the vineyards that Emperor Charles IV ordered to be planted here in the 14th century (one of which you will visit). Elaborate façades, tree-lined streets, picturesque parks with city views, and an idyllic atmosphere ever so slightly reminiscent of Paris make this an area that the cream of Prague society have always favoured. Today, this cosmopolit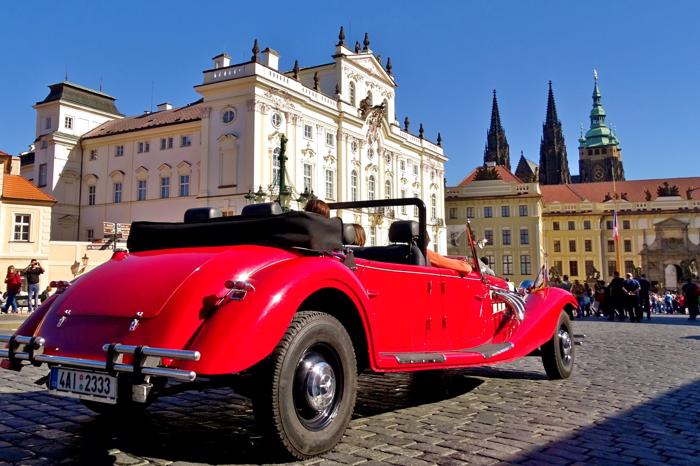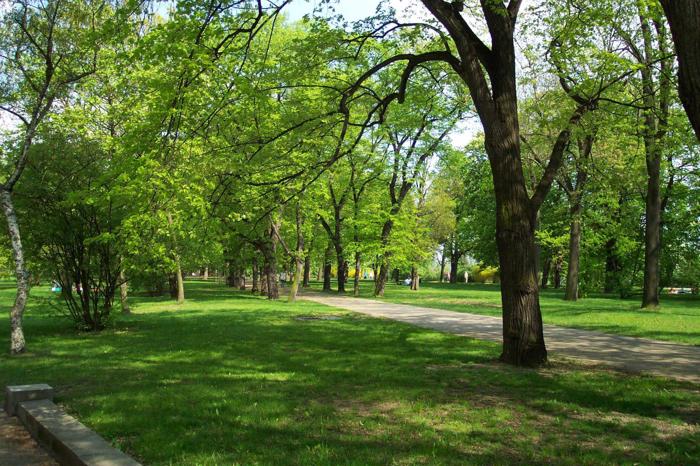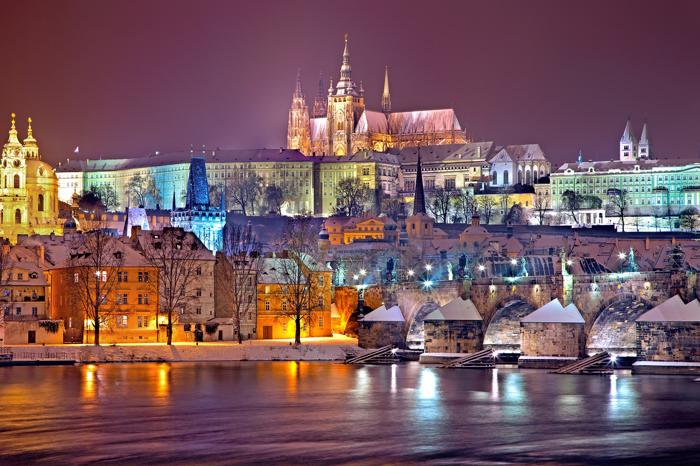 Prague Driving Tour
Hello traveller! Majority of people enjoys the small size of the city by walking, yet not everyone feels everyday like walking around the city, especially in rain or heat. For this reason, SmartGuide has created a unique driving sightseeing tour. You can take this tour either in your own car or take an Uber and have a private sightseeing ride. You can make a complete round trip or just use it as a way of transfer with a commented tour along the way.This tour is made to go around the main sights of Prague in a circle. Therefore you may start at any place and just go around. There is o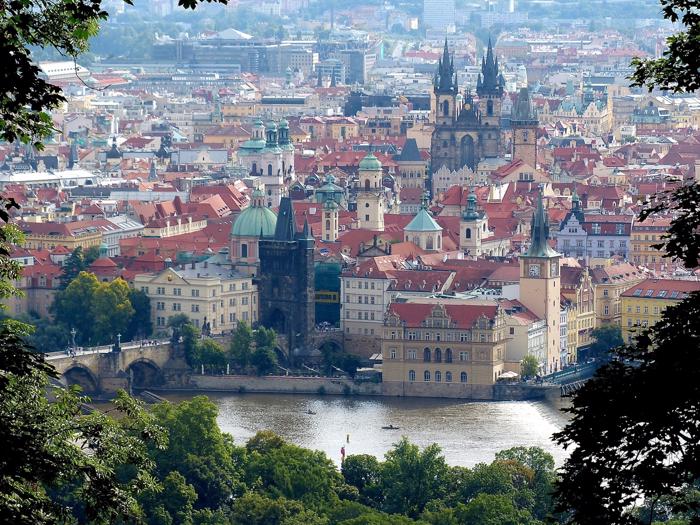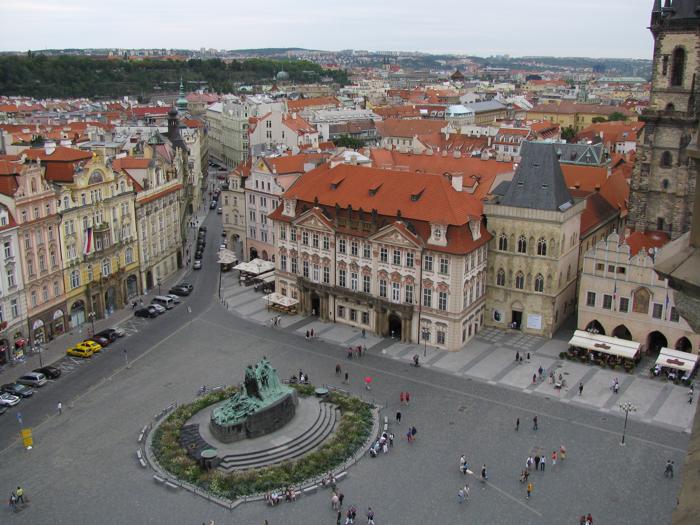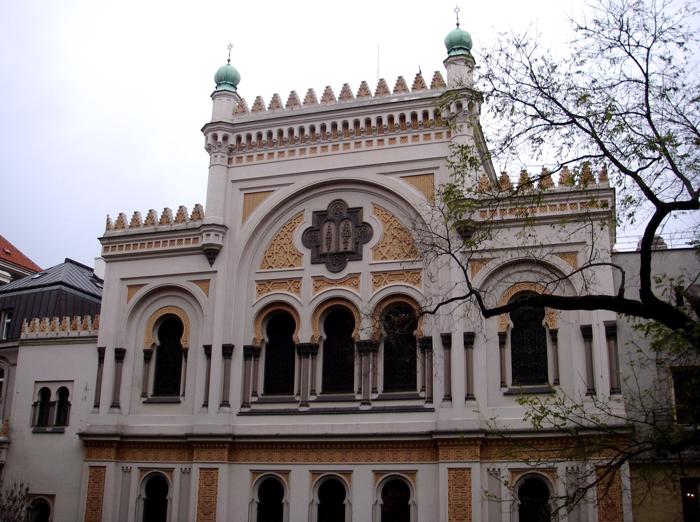 Prague
Welcome to Prague and to this MP3Cityguides tour of the historic capital of the Czech Republic. You can listen all stories on the web but the best experience including GPS navigation is in https://izi.travel/app. The app will guide you but just as a reminder: each stop along the walk is indicated by a number and name. The relevant section will be played automatically when you get to the stop but you always can play it manually.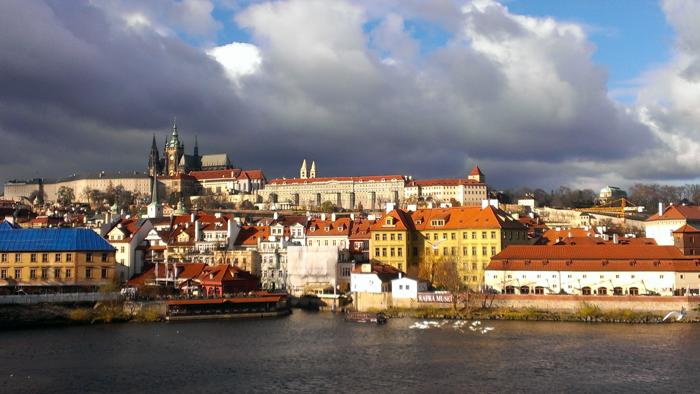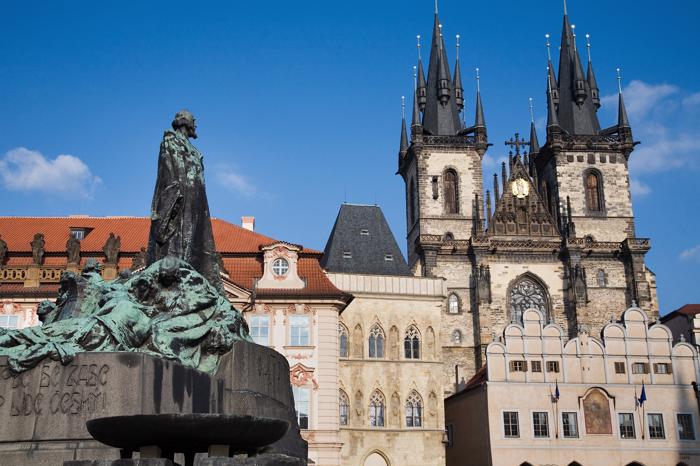 Urbirun Prag - Highlights
Distance: 9.5km/5.9mi (*8.2km/5.1mi shorter route or *11.25km/7mi longer route)Elevation: 80mDirections: Attention : 8 shape route. Start clockwise if you are on the north circle. Start counterclockwise if you are on the soute circle.Green/parks/pedestrian: about 3.75km (40%)Urban constraints: lowSuggested start: In front of the Municipal House, close to Namesti RepublikyAs any urbirun route, you can start wherever you want. Watch for route r